About

Asiaric Contracts Sdn. Bhd.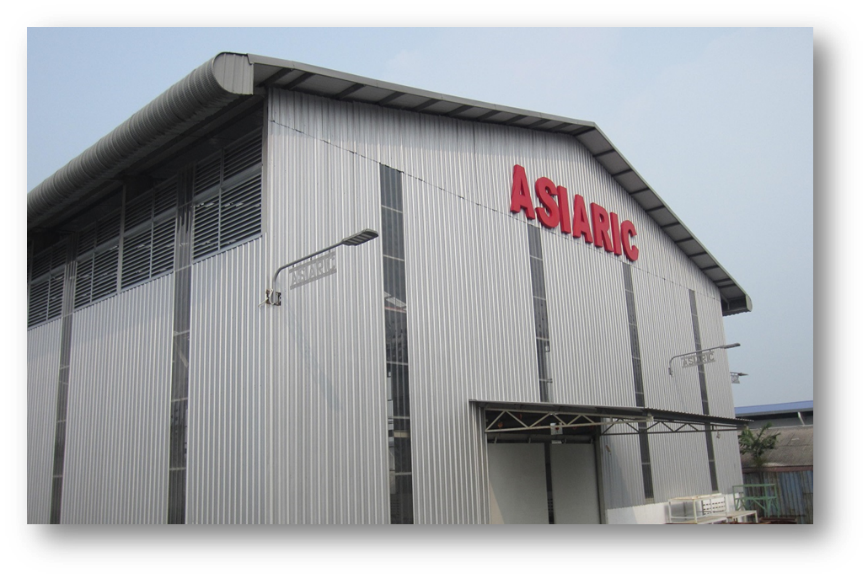 Since our inception in 2005,
ASIARIC
has always prided herself as one of the pioneers specializing in Aluminium System Formwork.
ASIARIC,
the brand that has grown by leaps and bounds, knows no boundary. In 2006 onwards, we have the privilege to decorate the skylines in Singapore with the likes of The Coast, Seascape, Turquoise @ Sentosa Cove, the Parc Condominium @West Coast Walk and many others. Locally (Malaysia) we boast some iconic projects like Empire Damansara Perdana for 5 blocks next to LDP Toll, Shaftsbury Square Cyberjaya for 4 blocks, Third Avenue Cyberjaya, Kiara Plaza Semenyih and many others.
ASIARIC
is in bound by a group of dedicated, innovative and enthusiastic professionals with in excess of 25 years worldwide experience in all aspects of Aluminium Formwork who are driven by their passion to excel and make their mark felt in terms of satisfying one and every customers.
Besides assistance in coordination, design, fabrication implantation, scheduling of contract work, supervision and subsequently re-design by using the existing formwork, we also have an R & D team who work tirelessly to study in-depth our formwork in conjunction with modern construction technology. Furthermore, by deriving a punctual delivery of our high quality, precisely engineered Aluminium Formwork system, high recycle value at cost effective value.
ASIARIC
always deliver the best services to assist you in reducing costs throughout the formwork process and aid in the successful completion of projects in good time.
Experienced specialist teams from
ASIARIC
has been formed to derive customer with full support and coordination, from initial setting-up, proper erection & dismantling, maintenance, advice on construction cycles, stock inventory, reputation usage of formwork, throughout the projects.
ASIARIC
is a registered Aluminium system formwork, supplier with Construction Industry Development Board (CIDB) Malaysia.
With
ASIARIC
symbolizes quality, commitment and service, ASIARIC set to become your businesses partner as
"Achieve Your Success with ASIARIC".
The

System Formwork

The facts speak for themselves. Our aluminium formwork system is better than the alternatives.

There are many advantages of our system over alternative systems such as timber, steel forming, plastic formwork, and even precast. Asiaric aluminium formwork system is faster and it produces a lot less waste compared to timber systems. With careful handling and good maintenance, our aluminium formwork can be reused up to 300 times. It is more cost effective and better for the environment.

Our formwork components are hand-held and lightweight and therefore do not require the use of costly cranes. Concrete is formed in situ and monolithically to walls and slab thereby reducing joints.

We use a simple pin and wedge system to assemble the formwork, utilising mainly unskilled labour and reducing your exposure to skilled labour shortages. The only tool required for assembly is a hammer.

Our undisturbed propping system provides a unique quick slab formwork stripping feature, which improves formwork construction speed and safety. The slabs drop out and the props remain in place until the concrete gains adequate strength. This allows the formwork to be reused immediately, keeping your construction progress moving faster.

The lightweight nature of Asiaric aluminium formwork, our simple pin and wedge system and our undisturbed propping system, all add up to vast improvements in construction speed. Compared to alternative formwork systems, floor completion cycles are greatly reduced from 10 days to only 4 or 5 days.

Furthermore, by using Asiaric aluminium formwork can achieves a high quality finish after formwork removal with only minimum "skim" coat required and no heavy plastering, that the beauty of aluminium system formwork.
Benefits
| Characteristics | Benefits |
| --- | --- |
| Faster Construction Speed | Fast, pre-designed and fabricate off-site according to structural plan and architectural plan, achievable 5-6 days per cycle. |
| Versatility | With different standard and modular sizes suit for all building type, for high rise or low rise. Aluminium formwork panel flexible to assemble according to the requirement of the respective projects. |
| Durability | Recyclable, high turnover, Asiaric Formwork with proper maintenance can used repetitively for more than 300 times. |
| Higher Quality | High quality concrete finishing, accurate tolerances and verticality, consistency dimensions, no heavy plastering needed only "skim" coat required. |
| Cost Effective | Reduce of direct cost and indirect building cost such as minimize exposure to skilled labour shortages, due to simplicity of the assembly, only unskilled labors are required with minimal supervision, cost saving on costly crane |
| Lightweight / Crane free | All panels are hand-held, average of 23-25kg per m2,all aluminium formwork are erected by workers without any machineries. |
| Environmental Friendly | Support global environmental policy. Aluminium forms are 100% recyclable. |
| Precisely Design with CAD Software | Adopt the latest CAD facilities in designing, precisely engineered Aluminium Formwork system. |
| Convenient Support System | 2 set of undisturbed prop system,provides a unique quick slab formwork stripping feature, which improves formwork construction speed and safety. The slabs drop out and the props remain in place until the concrete gains adequate strength Support system includes various types of posts/props catering to all kinds of roofs, beams, and cantilevered structures, to ensure panels on position solidly. |
| Improves workplace safety | Avoid work stoppages, tidy work site with safety access by using propping system, material handling for easy site management, fewer problems with Department of Occupational Safety and Health (DOSH) and increase productivity. |
| Reduces construction waste | Cleaner, safer site, Lower debris removal costs. |
| IBS Certifified / BCA | Complies with Construction Industry Development Board Malaysia (CIDB) Policy & Building & Construction Authority (BCA). |
Comparison

of various formworks technology
| Characteristics | Aluminium Formwork | Steel Formwork | Coventional Formwork |
| --- | --- | --- | --- |
| Speed of Construction | Four day cycle per floor | One day cycle per floor for the Vertical Element only | Min. cycle time is of 21 days. |
| Quality of Surface finishing | Excellent. Plastering not required | Excellent. Plastering required | Bad. Plastering is required |
| Pre-planning formwork system | Required | Required | Not required |
| Wastage of Formwork Material | Very less | Very less | in great amount |
| Accuracy in Construction | Accurate construction | Accurate construction | Not Accurate |
| Reusable value / Repetitions | 250-300 | 300-350 | 50 |
| Resistant of Eartquake | Good resistance | Good resistance | Less than Modern Systems |
| Usage of Tower Crane | Not required | Required | Not required |
| Weight of Formwork per m2 | 23kg | 67kg | 15kg |
| Skilled Labour / Semi-Skilled Labour | Not required skill labour | Not required skill labour | Required skill labour |
| Casting | One Casting | Two Casting | One Casting |
| Economy in construction | Economical for mass housing | Economical for mass housing | Economical on small scale |
| Initial investment in the system | High | High | Less |
| Removing of floor slab forms without removing props | Possible | Possible | Not Possible |
| Enviromental friendly | Good | Good | Bad |
| Suitability for high rise construction | Very much suitable | Very much suitable | Not suitable |
| Durability | High | High | Low |
WHY

US

• Competitive rates to reduce your formwork costs
• Great support and prompt formwork design and delivery
• Continue support on the existing formwork been purchased from us to achieve maximum usage
• Professional designer and site personnel with 25 year experiences to assist thru out the project
• Site management assistance in construction, scheduling and coordination
• Successful, safe and tidy work site and early completion of your projects
• Local Manufacturing plant, prompt response to any request