Aluminium

Formwork

ASIARIC aluminium system formwork is a versatile solution for forming cast in situ complete reinforced concrete structured to high quality standards and to achieve rapid construction cycles.

Our innovative effective technology solutions, all building components can be cast in a single operation such as below:

• Column & Walls
• Beam & slabs
• Staircases
• Balconies
• Bay window
• RC Coping
• Lift Core wall


Moreover, it can also construct more sophisticated features such as curved structures, sloping ledge, round column and others. Excellent structure performance with highly accurate in dimensions, tolerances, verticality and even squareness for opening for door and windows.

Likewise high quality surface, integral and smooth finishing after casting, only minimum "skim coat" required.

With simple pin and wedges system and undisturbed propping system, all add up to vast improvement in construction with the speed of achieve average 4-5 floor in a month. (applied in With pin and wedges photo)
Aluminium Formwork Components
Wall panel, slab panel, beam soffit panel, Link Slab, Slab Corner, Kicker Panel, Prop Head, Aluminium Angle, Adjustable Prop, Pin and wedges, Long pin, Waler Lock, Steel Tie.
Typical Construction

Programme

With our aluminium formwork system, superstructure construction can be achieved 4-5 floor in a month. The simple process is repeated floor after another, making it easier to accurately plan and schedule work in advance. Low rise house can build in one (1) day one unit of house.

Day 1– Setting up, installing of Wall Rebar or BRC
Day 2-3- Erection of wall and slab formwork, fixing of M&E
Day 4- Installing of rebar or BRC slab and beam
Day 5- Fixing of M&E, Installing of drop frame and Box Up
Day 6- Inspection, Concreting
Day 7- Formwork Stripping
An outline of the basic steps to create a floor using our innovative system:
Certificates
ASIARIC ALUMINIUM FORMWORK has been achieved Band 2 and 14 points of construability for Buildable Design Appraisal System (BDAS) test which held by Buildable and Construction Authority (BCA) an agency under the Ministry of National Development, championing the development of an excellent built environment for Singapore under vertical and horizontal integrated small-panelled.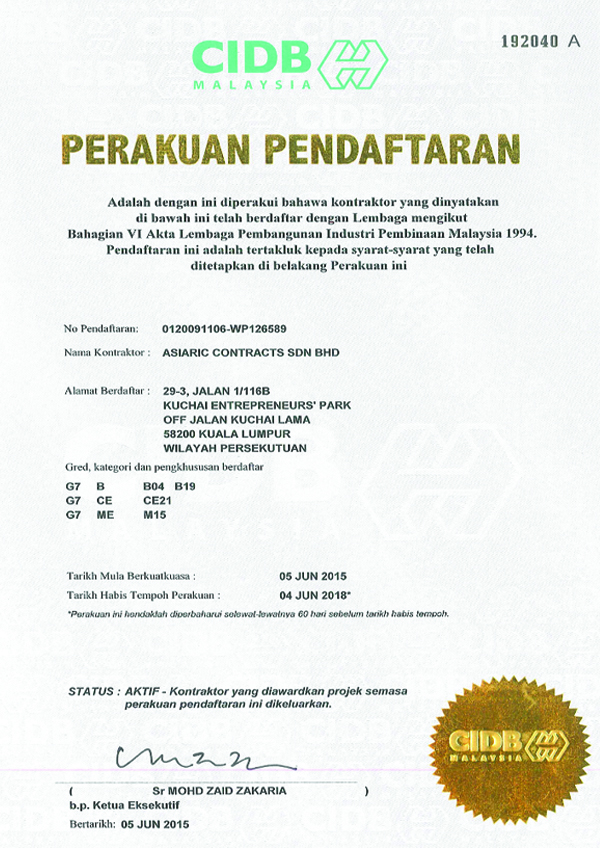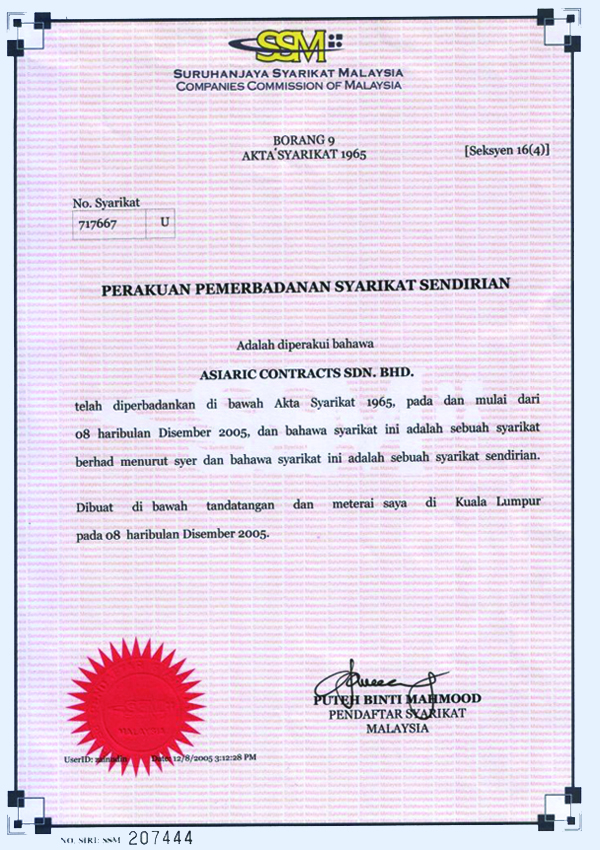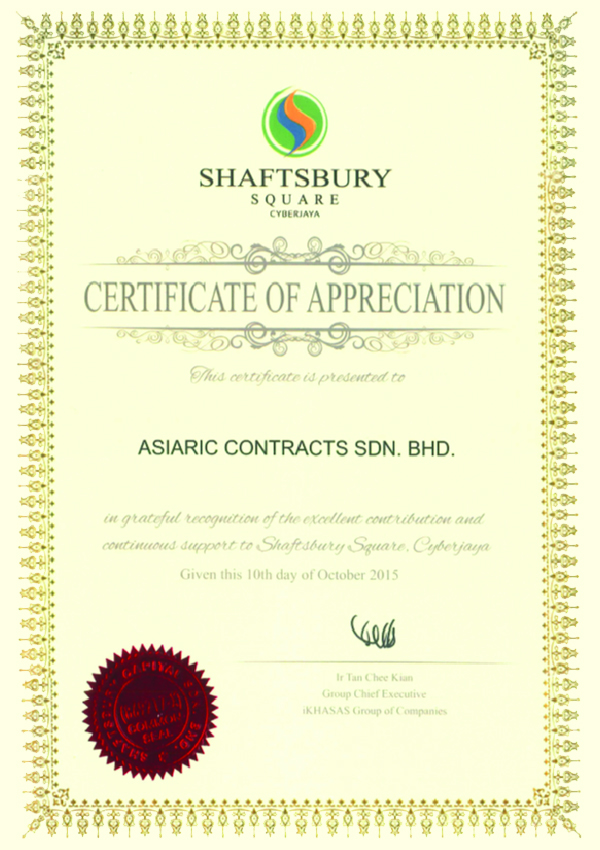 ACCESSORIES